Discover the quality
of genuine products
Our products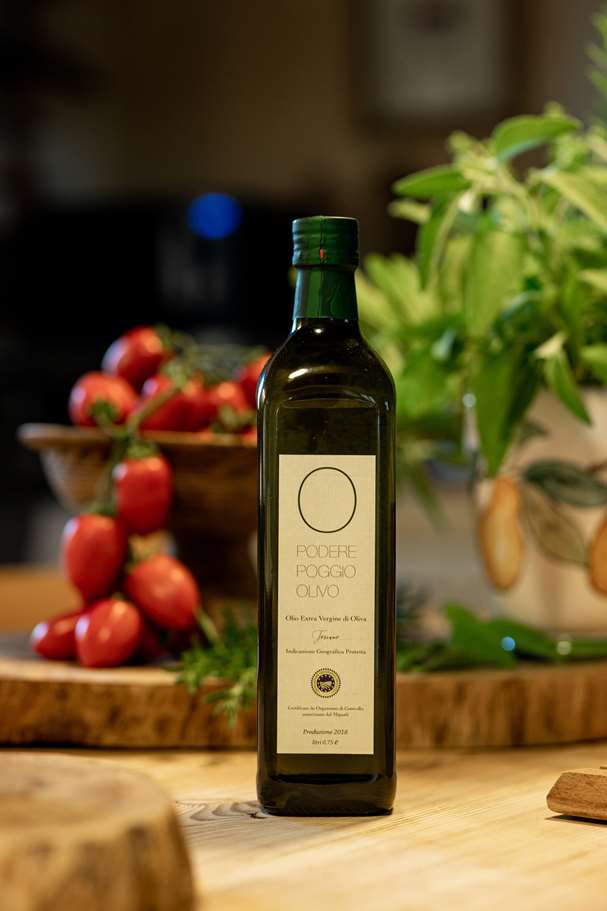 The products of Podere Poggio Olivo:
(our) passion is served.
The passion for rural Tuscany meets the passion for Italian cuisine, along with the passion for sharing good food with our loved ones. Here we are together picking olives or fruit, depending on the season. Occasionally dressing like astronauts to take care of our bees. Our work already brought us very far: high-quality oil, delicious jams that smell like summer, and now our honey. Soon it will be vinegar, and we'll go from there.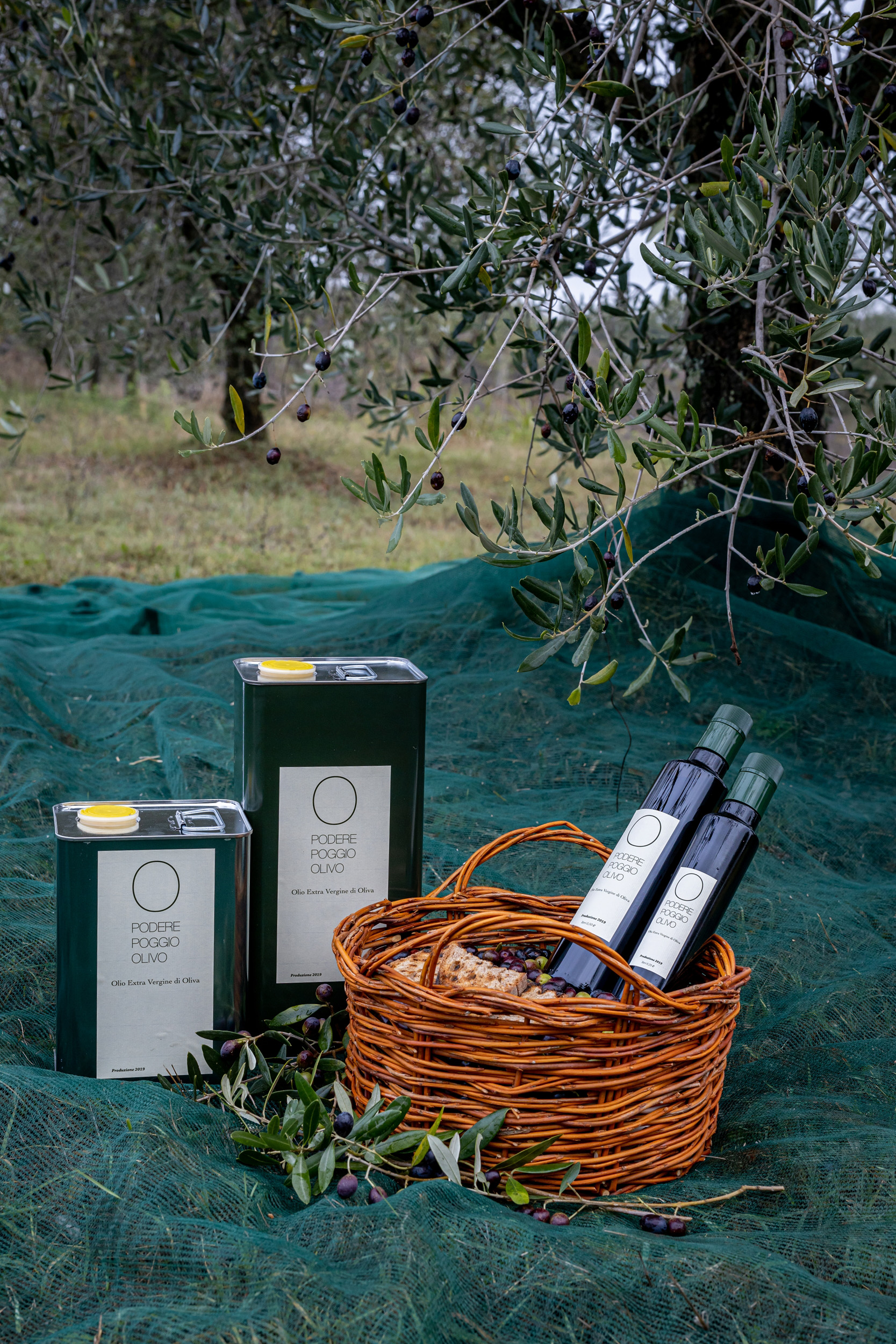 Olive Oil EVO Podere Poggio Olivo.
Our project started when we bought the villa and became the owners of an olive grove that has been around for over a century. We took care of it and brought it back to life, paying particular attention to the older trees and planting new ones. At first, it was more of a game. We'd get very few olives, and it was barely enough for ourselves. But the more we kept going, the more we got into it until we decided to expand and plant more trees. Today our production got to the point where we can sell it for our guests to use it during their stay or bring it back as a delicious souvenir. The quality is still just as good.