For yours
holidays
Villa Poggio Olivo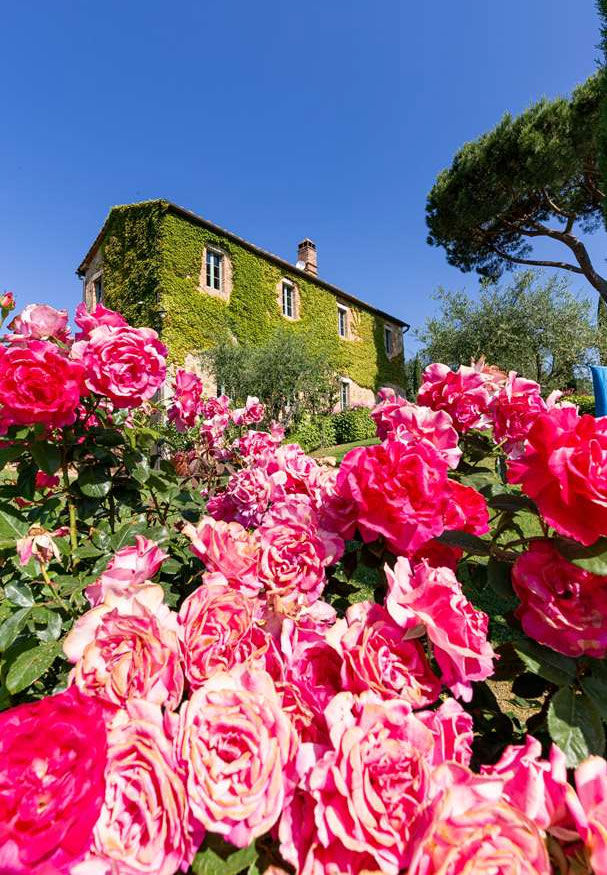 Available for you
The whole Villa
You have a week off, or a long weekend coming up, that you can spend with friends and family? Treat yourself to a unique experience, book the whole Podere Poggio Olivo just to yourself. It will be a one of a kind vacation where you can be surrounded by nature and a magical atmosphere, but close to an arts town like Siena. To make your stay truly unforgettable, you will be spoiled with all sorts of comforts
Interiors:
It's a 7 bedroom, two-story home. 5 master bedrooms with their private bathroom, a twin bedroom, and a master bedroom with a shared bathroom. Triple aspect living room with a large fireplace ad a separate "TV area." The spacious kitchen also has its own fireplace, professional appliances, and tables that can comfortably seat up to 14 people.
Benvenuto a Poggio Olivo.
Exteriors:
The villa is surrounded by olive groves and vineyards. The large garden has several lounge areas to relax with a cocktail while enjoying the sunset, as well as three dining tables that can be used depending on the weather and the season. Last but not least, the swimming pool. Close to the house, but in a discreet and private position, with a fully equipped pool deck and outdoor shower. Right next to it is also a dressing room with a bathroom, shower, and a refrigerator to spoil yourself with cold beverages and everything you need for an Italian "aperitivo" to enjoy every last moment of sun.